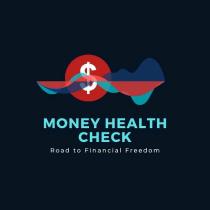 Antonette Aquino | Finance
Country/Region:Philippines
Category:
Science & Education
Antonette Aquino | Finance

Statistics Analysis (30 Days)
Antonette Aquino | Finance

Hot Videos

Philippines' SEC to block access to world's largest crypto exchange Binance - to take effect within three months of the issuance of its advisory on Nov. 28 . What are your thoughts? 🤔 . . #finance101 #SEC #crytpocurrency #binance #traders #investors
171.1K
6.97K
4.08%
0
138
924
How do you deal with someone who wants to borrow money? Let's talk about it! #finance101 #utang #lendingmoney #loans #filipinoculture
168.52K
12.64K
7.5%
0
113
161
Sino bang may ayaw sa pera? My entry to this trend 🤭 #finance101
14.41K
1.05K
7.26%
0
13
15
Please join our TikTok Inspiration Facebook group
We'll share the latest creative videos and you can discuss any questions you have with everyone!

Digital tools for influencers, agencies, advertisers and brands.
Independent third-party company,Not the TikTok official website.
Copyright@2021 ixspy.com. All Rights Reserved